Have you just returned from a vacation in Empuriabrava? Have you fallen under the spell of this beautiful seaside resort?
What if you were to buy a propertyin this city to enjoy its gentle way of life? Would you prefer a villa or apartment? Discover our latest real estate ads!
Maison et appartement à vendre à Empuriabrava
By purchasing a
real estate
in this superb town, you'll make your dream come true. This luxurious seaside resort, close to Roses, is only 40 kilometers from the border: convenient for French people wishing to live in Spain while remaining close to France. If you're a boat owner, Empuriabrava is the place for you: above all, it's a destination known for its beautiful beaches.
yacht harbor
.
Discover our selection of houses and apartments in Empuriabrava
You want to buy a property on the
Costa Brava
at the best price? Discover all our real estate ads: we offer a wide range of properties for sale, making it easy for you to select the ones that interest you. Whether you're looking for a
new program
Whether you're looking for a new property or an existing property in a particular neighborhood, we have the right property for you. Visit
housing
properties in this town are ideally located in the pleasant climate of the Costa Brava. You'll find properties with spacious rooms, kitchens and bathrooms. Contact our real estate agency if you would like to find out more about the
real estate market
of the Costa Brava or if you would like more information about one of our listings. Thanks to N1immo, you'll be able to make your dream come true and find a beautiful property in the Costa Brava.
house for sale in Empuriabrava
. Discover also our
apartments for sale in Empuriabrava
which you can use as a
principal residence
or as
rental investment
.
Our real estate agency in Empuriabrava
Come and meet our
real estate agents
They know their area inside out and will be able to offer you the best properties for your needs and budget. We have a wide range of properties with features such as sea views, moorings, swimming pools and more. We also know the rental real estate market, so we can give you the best possible advice if you're planning to buy a property.
real estate investment
with the aim of making a profit. Take a look at our blog on buying real estate in Spain, where you'll find a wealth of information on the steps involved in buying a property, as well as information on
financing
of your future property.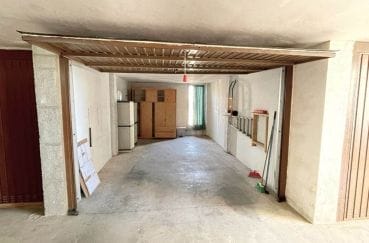 EMPURIABRAVA,
30 000€
ref: 4729
Close to all amenities Basement garage of approx. 27 m² Beach and shops 100m Reference: 4729/JF122
EMPURIABRAVA,
950 000€
ref: 4662
South-facing villa in sought-after area VIDEO 360° AVAILABLE ON REQUEST Villa of approx. 176 m² built on 500 m² of land: Ground floor:...
3

3

176m²

500 m2

Villa sea / canal view with mooring
EMPURIABRAVA,
257 000€
ref: 4802
Maison dans secteur calme et agréable VIDEO 360° DISPONIBLE SUR DEMANDE Maison d'environ 185 m² construit : hall d'entrée salon / salle à manger...
4

2

185m²

Villa